Description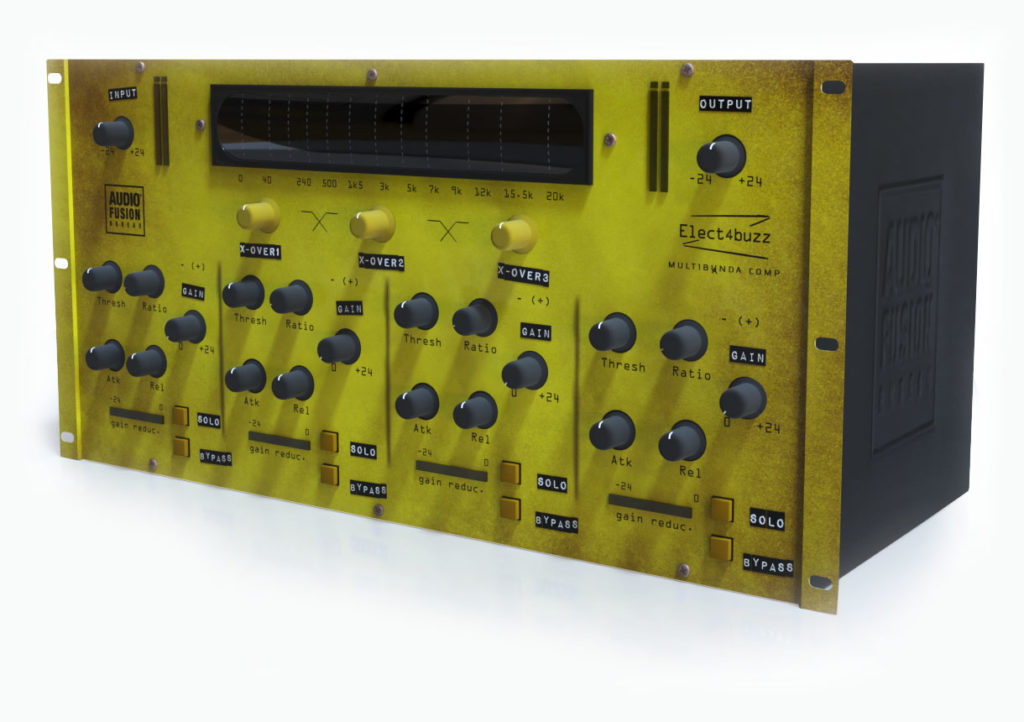 ELECT4BUZZ
Mastering Multiband Compressor
Elect4buzz is a dynamic multi-band processor designed to be a powerful tool in your mixing and mastering sessions, emulating vintage and modern compressors. Basic compression controls for each band, open crossovers for a non-aggressive fit. Each compression band has a particularity in their design. Details that make difference on your mixing or mastering results.   VST / VST3 / AAX for Windows. VST / VST3 / AU AAX for Mac.
 Internet connection required for product activation.
 Minimum Systems Required: Win 8.1 / OSX 10.13
 Questions? Suggestions? Send an email to [email protected]
Notes: Although Ableton Live 9 has a 64bit version, this plug-in works after version 10.
---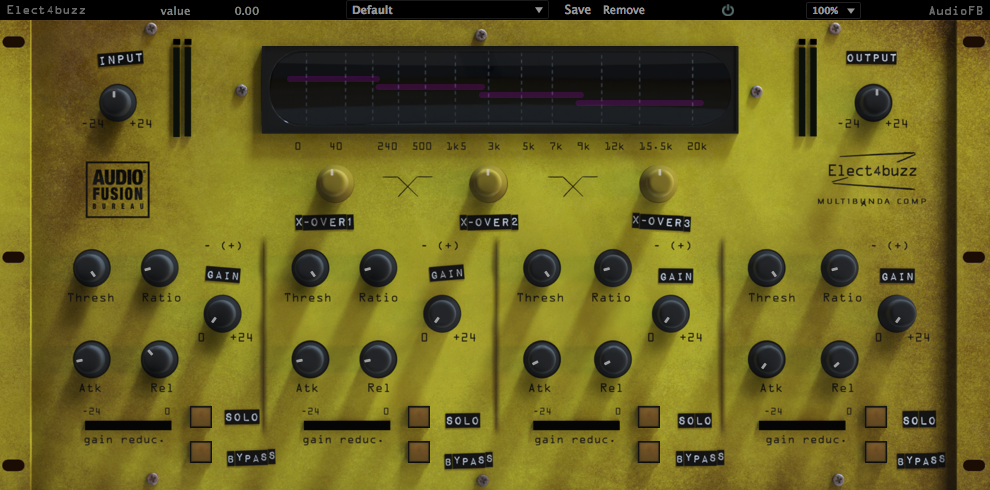 ELECT4BUZZ
Compressor Multi-banda 
Elect4buzz é um processador multibanda dinâmico projetado para ser uma ferramenta poderosa em suas sessões de mixagem e masterização emulando compressores vintages e modernos. Controles de compressão básicos para cada banda, crossovers abertos para um ajuste não agressivo. Cada banda de compressão possui uma particularidade em seu design. Detalhes que fazem a diferença ao final da sua mixagem ou masterização.   VST / VST3 / AU / AAX para Windows. VST / VST3 / AAX para Mac.
 Limitações da Internet para ativação.

 Sistema mínimo requerido:

Win 8.1 / OSX 10.13

 Dúvidas?

Sugestões?

Envie um email para

[email protected]
Nota: Embora o Ableton Live 9 tenha uma versão de 64 bits, este plug-in funcionou após a versão 10.