Description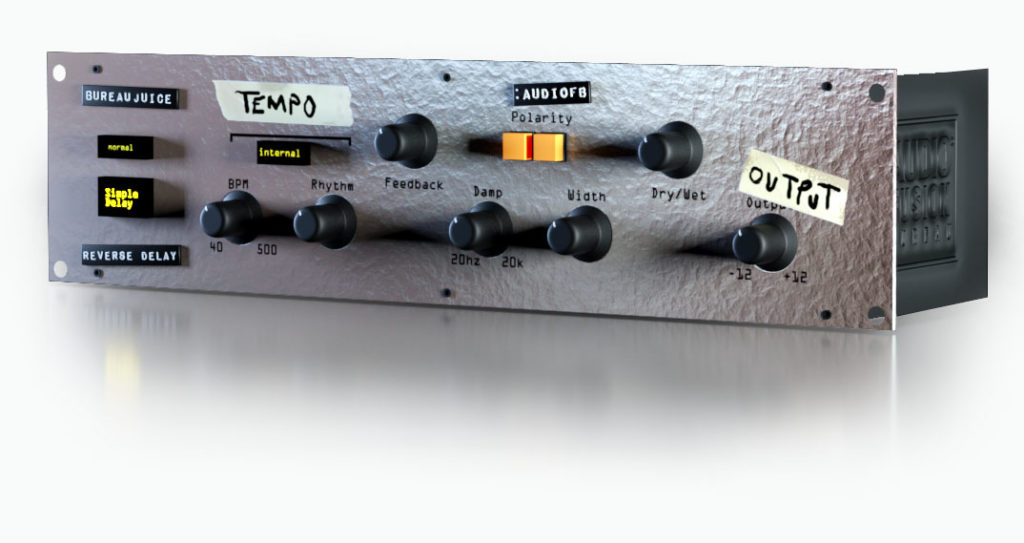 It's show time 
BureauJuice, the most ghostly and dishonest plug-in developed by AudioFB. BureauJuice is a delay and reverse delay, which makes the process more interesting and fun. In addition to conventional delay parameters such as time and feedback, BureauJuice has the option of ping-pong for normal delay and stereo modulation in the reverse function, polarity inversion and width control.
BureauJuice, like Blanka has an easter egg, a hidden "bio-exorcist" effect that appears when BureauJuice is invoked! 
All AudioFB Plug-ins are available for Mac OS and Windows. Installers contain plug-ins in 64 bit version for the formats:   VST / VST3 / AAX for Windows. VST / VST3 / AU AAX for Mac.
 Internet connection required for product activation.

 Minimum Systems Required: Win 8.1 / OSX 10.13

 Questions? suggestions? send an email [email protected]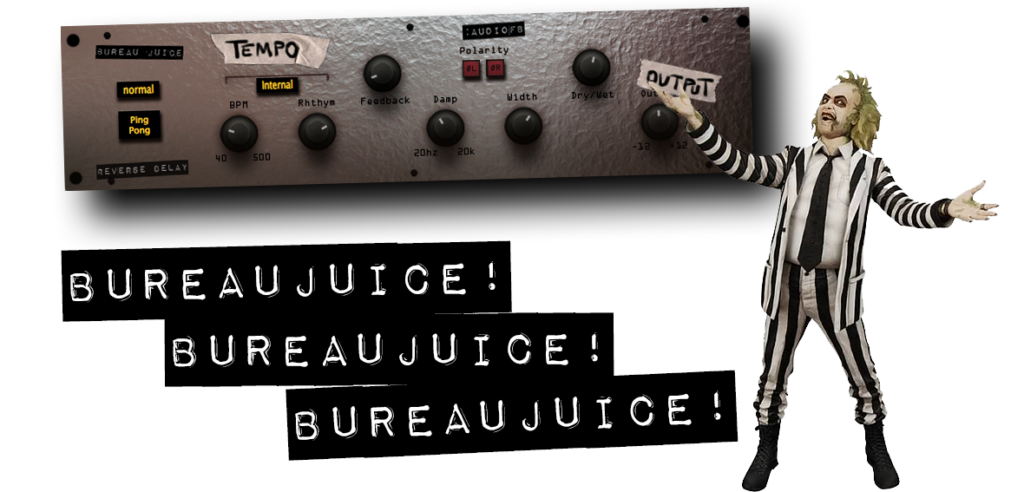 É hora do show!!
BureauJuice, o plug-in mais fantasmagórico e desonesto desenvolvido atualmente por nós. Se trata de um delay com a opção de delay reverso, que faz a brincadeira toda ser mais interessante e divertida. Além dos parâmetros convencionais de delay como tempo e feedback, o BureauJuice tem a opção de ping-pong para o delay normal e uma modulação stereo na função reversa, inversão de polaridade entre os canais e controle de abertura stereo.
O BureauJuice, assim como o Blanka possui um easter egg, um efeito vindo do além 'escondido' que aparece quando o BureauJuice é invocado! Aproveite!!
Todos os AudioFB Plug-ins estão disponíveis para MAC OSX e Windows. Os instaladores contêm plug-ins 64 bit e estão disponíveis os seguintes formatos:
VST / VST3 / AU / AAX para Windows. VST / VST3 / AAX para Mac.  
 Internet requerida para ativação.

 Sistema minimo requerido: Win 8.1 / OSX 10.13

 Dúvidas? Sugestões? Envie um email para [email protected]