Description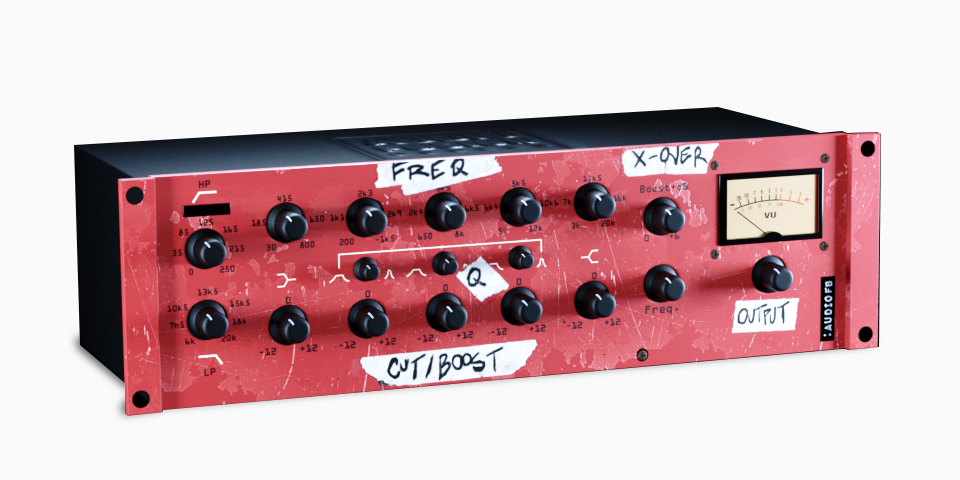 Passive circuit stereo equalizer for mix and mastering.
HP filter with cut from 0hz to 250hz. Selectable key for cutting at 12db per octave or 24db per octave.

LP filter with cut from 20khz to 6khz.

Low Shelf -12db to + 12db at low frequencies, 30hz to 800hz.

Hi Shelf -12db to + 12db at high frequencies, 3khz to 20khz.

3 parametric controls, which can work from 200hz to 12khz, with attenuation up to -12db and gain of + 12db, Q ranging from 0.1 to 3.

X-over, Low Frequency Compressor with selectable frequencies from 60hz to 150hz and boost control that adds up to 6db of this compressed region to the output of the EQ.
All AudioFB Plug-ins are available for Mac OS and Windows. Installers contain plug-ins in 64 bit version for the following formats:
VST / VST3 / AAX for Windows.
VST / VST3 / AU AAX for Mac.
 Internet connection required for product activation.

 Minimum Systems Required: Win 8.1 / OSX 10.13
 Questions? suggestions? send an email

[email protected]
---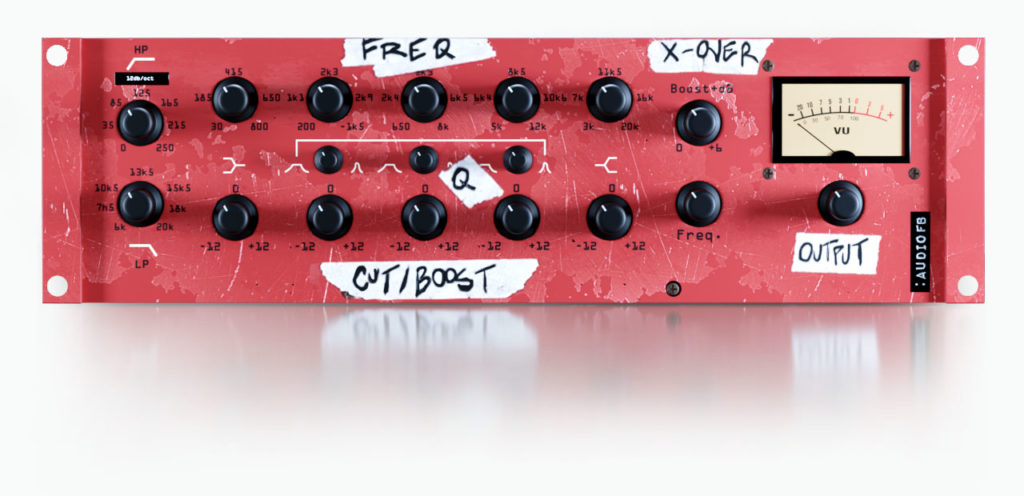 Equalizador stereo de circuito passivo. Indicado para grupos de instrumentos, finalização de mix e masterização.   
Filtro HP com corte de 0hz a 250hz. Chave selecionável para corte em 12db por oitava ou 24db por oitava.

Filtro LP com corte de 20khz a 6khz.

Low Shelff -12db a +12db nas frequências graves, 30hz a 800hz.

Hi Shelf -12db a + 12db nas frequências altas, 3khz a 20khz.

3 controles paramétricos, que podem trabalhar de 200hz a 12khz, com atenuação de até

 -12db e ganho de +12db, Q com variação entre 0,1 a 3 .

X-over, Compressor de frequências graves com regiões selecionáveis de 60hz a 150hz e controle "boost" que soma até 6db dessa região comprimida à saída do EQ.
Todos os Plug-ins estão disponíveis para MAC OSX e Windows. Os instaladores contêm plug-ins 64 bit e estão disponíveis os seguintes formatos:
VST / VST3 / AU / AAX para Windows.
VST / VST3 / AAX para Mac.
 Internet requerida para ativação.

 Sistema minimo requerido: Win 8.1 / OSX 10.13
 Dúvidas? Sugestões? Envie um email para

[email protected]